Reporting voter intimidation: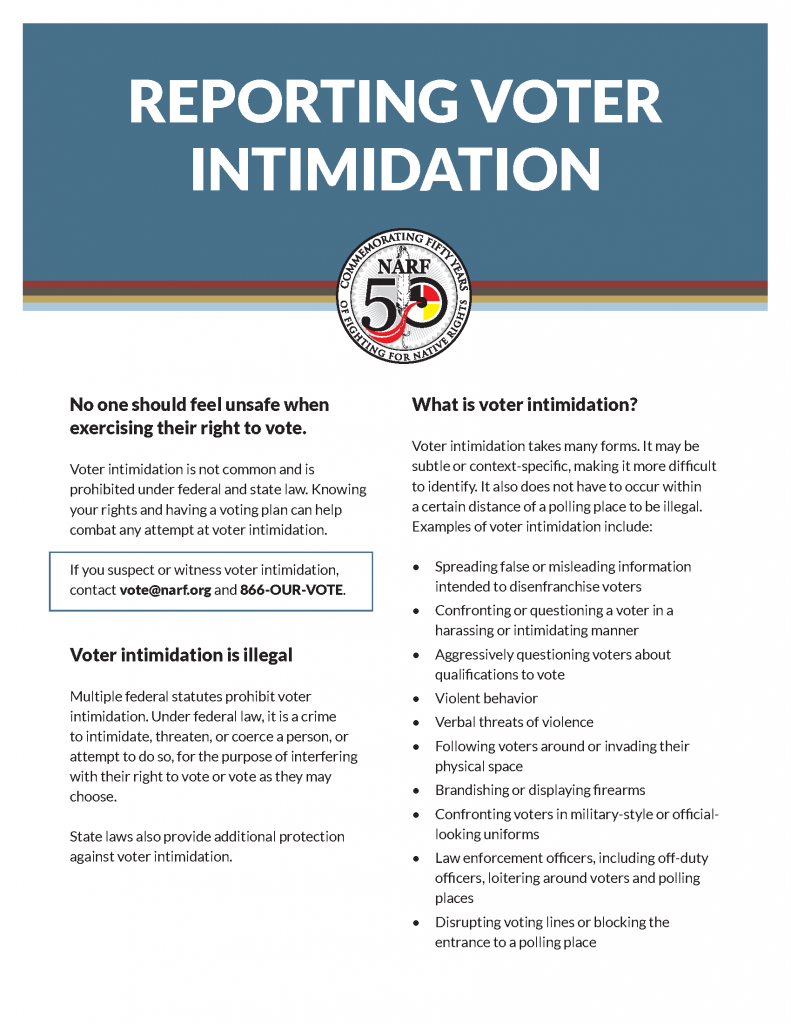 No one should feel unsafe when exercising their right to vote.
Voter intimidation is not common and is prohibited under federal and state law. Knowing your rights and having a voting plan can help combat any attempt at voter intimidation.
If you suspect or witness voter intimidation, contact vote@narf.org and 866-OUR-VOTE.
State-specific voter action toolkits:
(AZ, MI, MN, MT, NV, WI):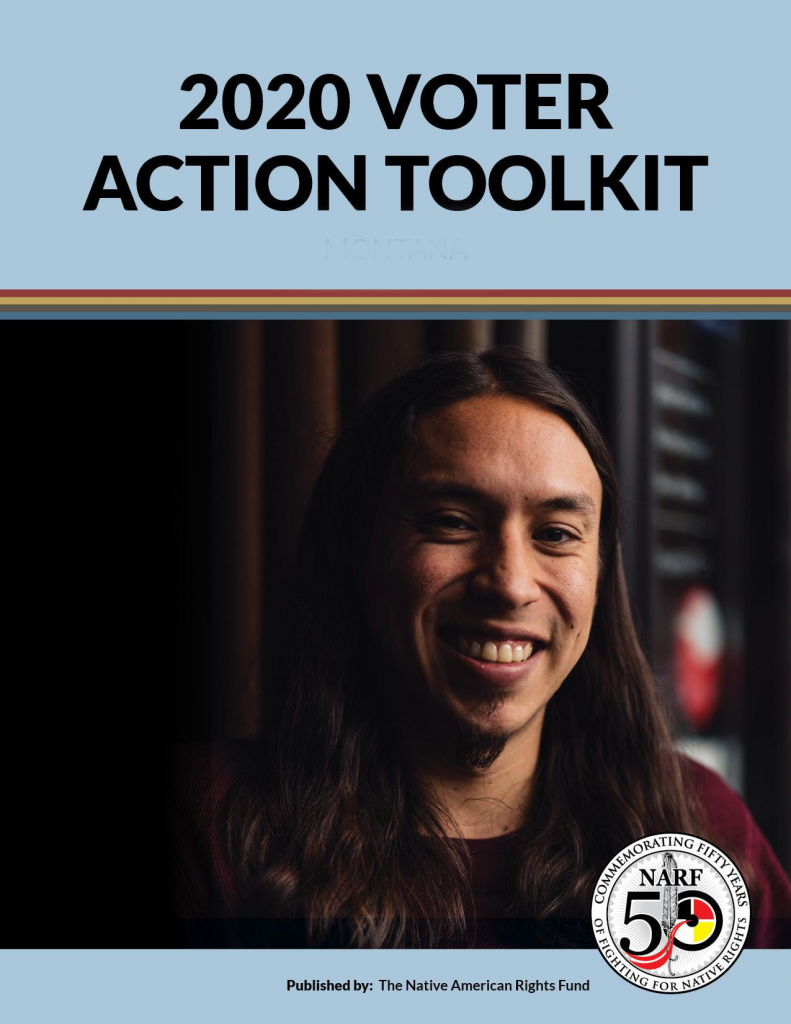 ---
Additional Actions for Individuals:
Confirm that you are registered with your current address and find out where your polling place will be. Visit your Secretary of State website for more information on where you should vote.
Contact your tribal council and request that they create tribal voter guides.
Take care of yourself first, then take care of those around you. Make sure you are registered and your registration matches your current address.
Hold an election day party near polling locations. Be sure to invite voters and non-voters because it is illegal to pay people to vote!
If you have the resources, provide rides/shuttles to the polls.