Flyer: Native Americans Depend on Ballot Collection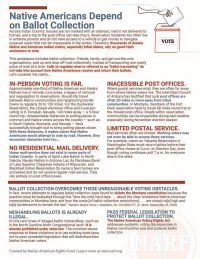 Across Indian Country, houses are not marked with an address, mail is not delivered to homes, and a trip to the post office can take hours. Therefore, thousands of Alaska Native and American Indian voters, especially tribal elders, rely on good faith assistance to vote. This assistance includes ballot collection.
This one-page flyer that helps explain why ballot collection is essential in so many Native American communities and why attempts to regulate ballot collection systemically target Native voters.
Flyer: Everyone Should Feel Safe While Voting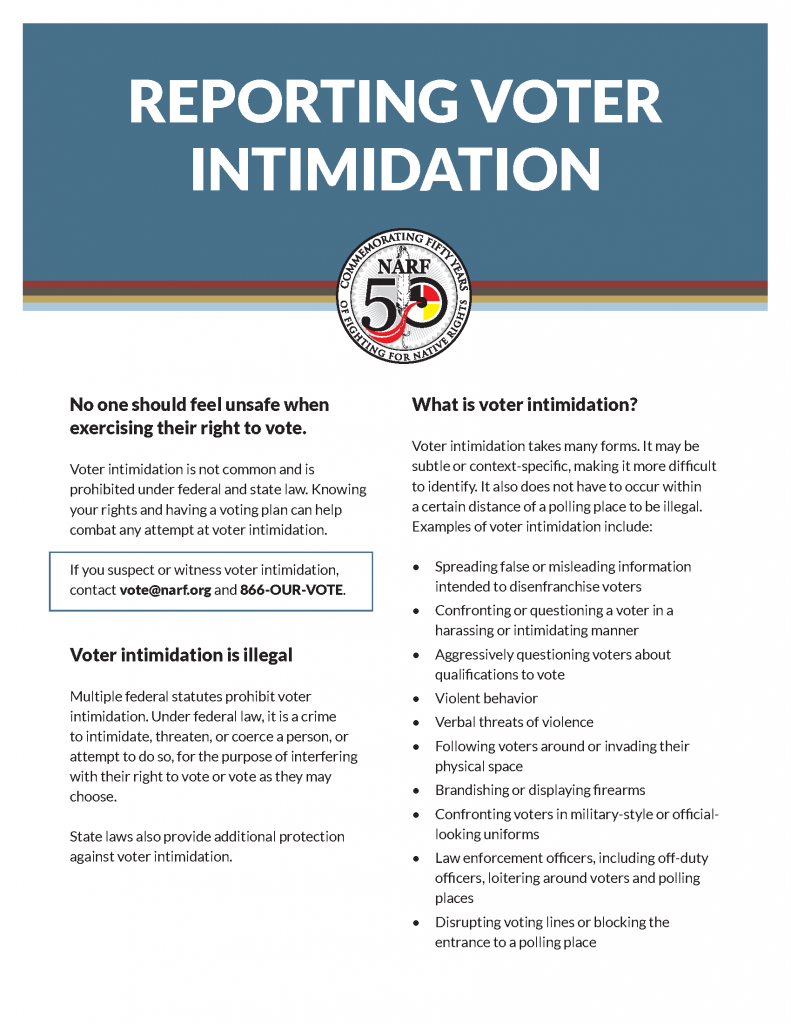 Voter intimidation is not common and is prohibited under federal and state law. Knowing your rights and having a voting plan can help combat any attempt at voter intimidation.
This two-page flyer explains what voter intimidation is and what to do if you encounter it.
Additional Actions for Individuals:
Confirm that you are registered with your current address and find out where your polling place will be. Visit your Secretary of State website for more information on where you should vote.
Contact your tribal council and request that they create tribal voter guides.
Take care of yourself first, then take care of those around you. Make sure you are registered and your registration matches your current address.
Hold an election day party near polling locations. Be sure to invite voters and non-voters because it is illegal to pay people to vote!
If you have the resources, provide rides/shuttles to the polls.