Reporting voter intimidation: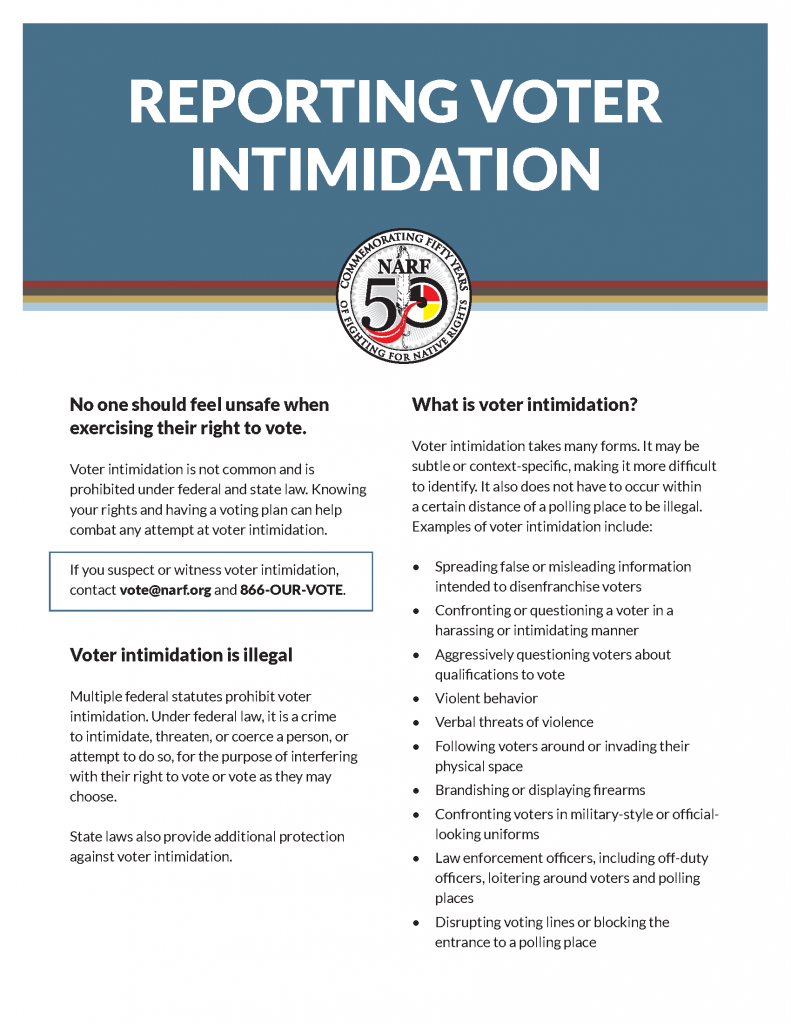 No one should feel unsafe when exercising their right to vote.
Voter intimidation is not common and is prohibited under federal and state law. Knowing your rights and having a voting plan can help combat any attempt at voter intimidation.
If you suspect or witness voter intimidation, contact vote@narf.org and 866-OUR-VOTE.
State-specific voter action toolkits:
(AZ, MI, MN, MT, NV, WI):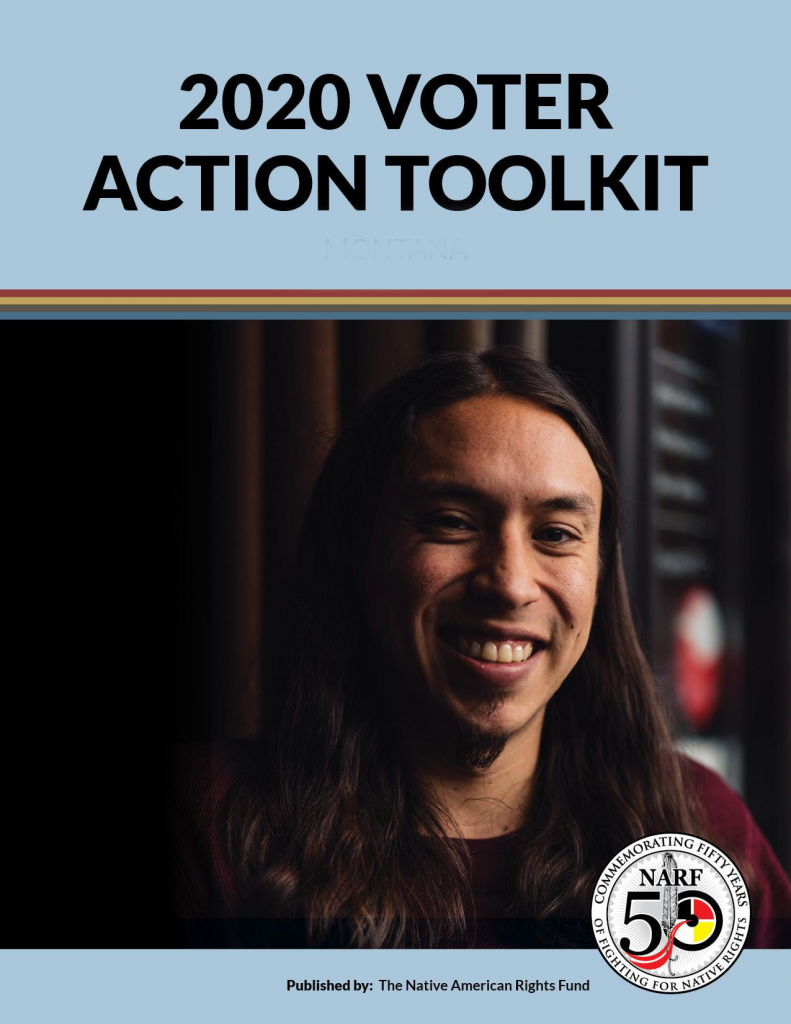 ---
Additional Actions for Tribal Communities:
Issue tribal voter guides with information on how the council will vote. Put the guide on tribe's website, newsletter, polling places. One way to do this is to include a sample ballot with the name "Tribal Council" filled in.
Make voter registration forms available at all points-of-contact with the tribal government.
Contact your Secretary of State and identify polling locations on or near your reservations. Let your community know where those polling locations are.
If you have the resources, engage in an advertising campaign encouraging people to vote.
Make sure that individuals have the information and resources to get the voter identification that they need.
Hold an election day party near polling locations. Be sure to invite voters and non-voters because it is illegal to pay people to vote!
If you have the resources, provide rides/shuttles to the polls.
Issue resolutions encouraging tribal citizens to vote.
Encourage young people to encourage older people to vote. Youth-led movements are very effective. Encourage high school students to talk to their families about the importance of voting.
Reach out to county and state officials to begin a conversation about polling locations.
Request polling locations and drop-boxes in your community. Advertise where any new polling locations will be.
If you are in a vote-by-mail state:
Request a pick-up and drop-off location on your reservation.
Because many individuals on reservations lack their own mailing address, request that a tribal building can be used as a general pick-up /drop-off location.