On October 5, 2021, the Senate introduced a John R. Lewis Voting Rights Advancement Act (VRAA) that incorporates the Native American Voting Rights Act (NAVRA) as part of the bill.
Download the social media toolkit and help spread the word about the obstacles faced by Native voters and why passing the John Lewis Voting Rights Advancement Act (which includes NAVRA provisions) is essential →
Congress must pass the John R. Lewis Voting Rights Advancement Act (VRAA), which includes Native American Voting Rights Act (NAVRA) provisions to protect Native voting rights.
The NAVRA portion of the proposed VRAA provides a customized approach for the distinctive needs of Native American voters on tribal lands, and it is based on tribes' unique legal status under federal law and intended to address the barriers to Native voting described above. The included NAVRA components also complement the protective measures set forth in the For the People Act (H.R. 1).
Background
The Frank Harrison, Elizabeth Peratrovich, and Miguel Trujillo Native American Voting Rights Act of 2021 (NAVRA) was introduced in the Senate on August 10, 2021, and in the House on August 13, 2021. The United States has a trust responsibility to enact voting rights legislation to protect the constitutionally guaranteed right of Native Americans to vote. Despite the Indian Citizenship Act in 1924 and the Nationality Act in 1940, Native American voters continue to face unique challenges when exercising their right to vote, including, but not limited to, the adverse effects of voter suppression, partisan gerrymandering, disparate treatment, and discriminatory tactics.
Tellingly, in voting rights litigation, Native Americans have won an astounding 90+% of the cases they have brought. Federal legislation is sorely needed to establish baseline, consistent standards for voting in Indian Country, particularly given that Native Americans continue to incur costly legal fees to defend their right to franchise from state and county laws and practices that seek to disenfranchise Native American voters.
In order to protect the right to vote on Indian lands, any legislation passed must address the distinct issues confronting Native American voters, including:
Geographic isolation, often with lack of reliable transportation and poor access to distant polling and registration locations;
Non-traditional mailing addresses, overcrowded housing, homelessness, and housing instability;
Lack of residential mail delivery and limited access to post offices;
Lack of access to affordable and reliable broadband service;
Native language translation needs, including non-written, during voting process;
Strong socioeconomic challenges, such as poverty and unemployment;
Historic and ongoing mistrust of state and local governments.
Related Legislative Hearings:
Restoring the Voting Rights Act: Protecting the Native American and Alaska Native Vote. Senate Committee on the Judiciary. Subcommittee on the Constitution. Wednesday, October 20, 2021.
Oversight Hearing on "Voting Matters in Native Communities." Senate Committee on Indian Affairs. Wednesday, October 27, 2021.
News About NAVRA:
Support for NAVRA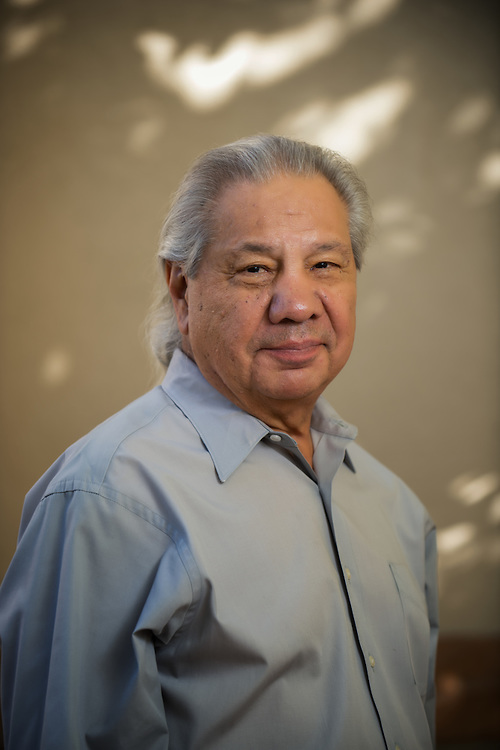 "We really need the Native American Voting Rights Act. We all have to get involved in the political process in Washington, D.C. This is our only hope.… We need to get Congress to act on this now," NARF Executive Director John Echohawk (Pawnee) said.
NARF joined multiple tribal organizations and civil rights organizations in their strong endorsement of the Frank Harrison, Elizabeth Peratrovich, and Miguel Trujillo Native American Voting Rights Act of 2021.
Letter of support signatories included:
Native American Rights Fund
National Congress of American Indians
Inter Tribal Association of Arizona
Alaska Federation of Natives
Affiliated Tribes of Northwest Indians
Coalition of Large Tribes
Midwest Alliance of Sovereign Tribes
United South and Eastern Tribes Sovereignty Protection Fund
Advance Native Political Leadership
California Native Vote Project
Four Directions
Las Vegas Indian Center
National Indian Education Association
NDN Collective
New Mexico Native Vote
North Dakota Native Vote
Sacred Pipe Resource Center
Tribal Minds, Inc.
United Natives
American Civil Liberties Union
Asian Americans Advancing Justice – AAJC
Brennan Center for Justice
Campaign Legal Center
Demos
Fair Elections Center
Leadership Conference on Civil and Human Rights
NAACP (LDF)
National Disability Rights Network
Southern Coalition for Social Justice
---