Background:
The United States has a responsibility to protect the right of Native Americans to vote. Despite the Indian Citizenship Act in 1924 and the Nationality Act in 1940, Native American voters continue to face unique challenges when voting. These barriers reflect ongoing voter suppression, partisan gerrymandering, disparate treatment, and discriminatory tactics.
Incredibly, in voting rights lawsuits, Native Americans have won an astounding 90+% of the cases that they have brought. Unfortunately, Native Americans continue to pay costly legal fees to defend their basic voting rights from state and county practices that disenfranchise voters. Federal legislation is sorely needed to establish baseline, consistent voting standards in Indian Country.
To that end, the Frank Harrison, Elizabeth Peratrovich, and Miguel Trujillo Native American Voting Rights Act of 2021 (NAVRA) was introduced in the Senate on August 10, 2021, and in the House on August 13, 2021.
In order to protect voting rights, legislation is needed to address the distinct issues confronting Native American voters, including:
o Geographic isolation, often with lack of reliable transportation and poor access to distant polling and registration locations
o Non-traditional mailing addresses, overcrowded housing, homelessness, and housing instability
o Lack of residential mail delivery and limited access to post offices
o Lack of access to affordable and reliable broadband service
o Native language translation needs, including non-written, during voting process
o Strong socioeconomic challenges, such as poverty and unemployment
o Historic and ongoing mistrust of state and local governments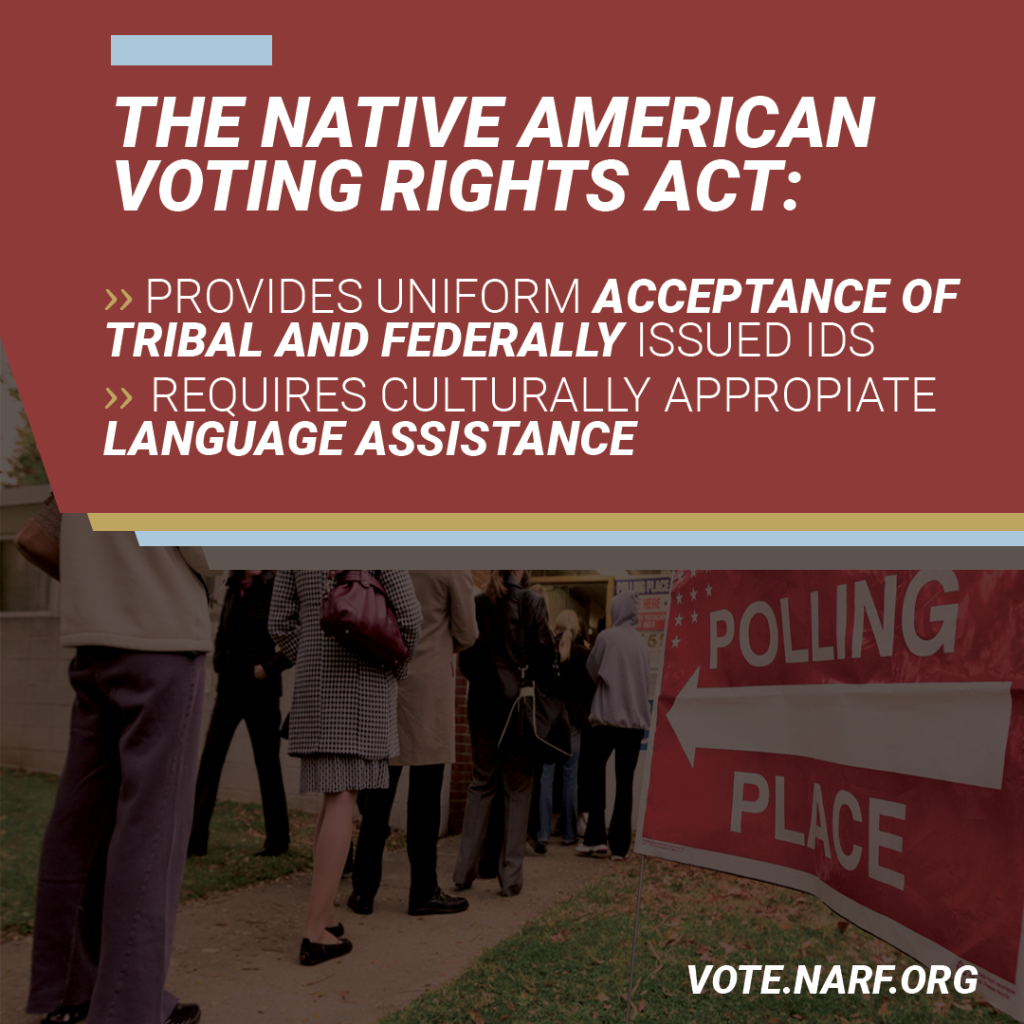 Draft Text To Use: Native American voters continue to face unique challenges when exercising their right to vote, including, but not limited to, the adverse effects of voter suppression, partisan gerrymandering, disparate treatment, and discriminatory tactics. This is why legislation protecting Native voting rights needs to be passed. Learn more: vote.narf.org
What Protecting Native Voting Rights Does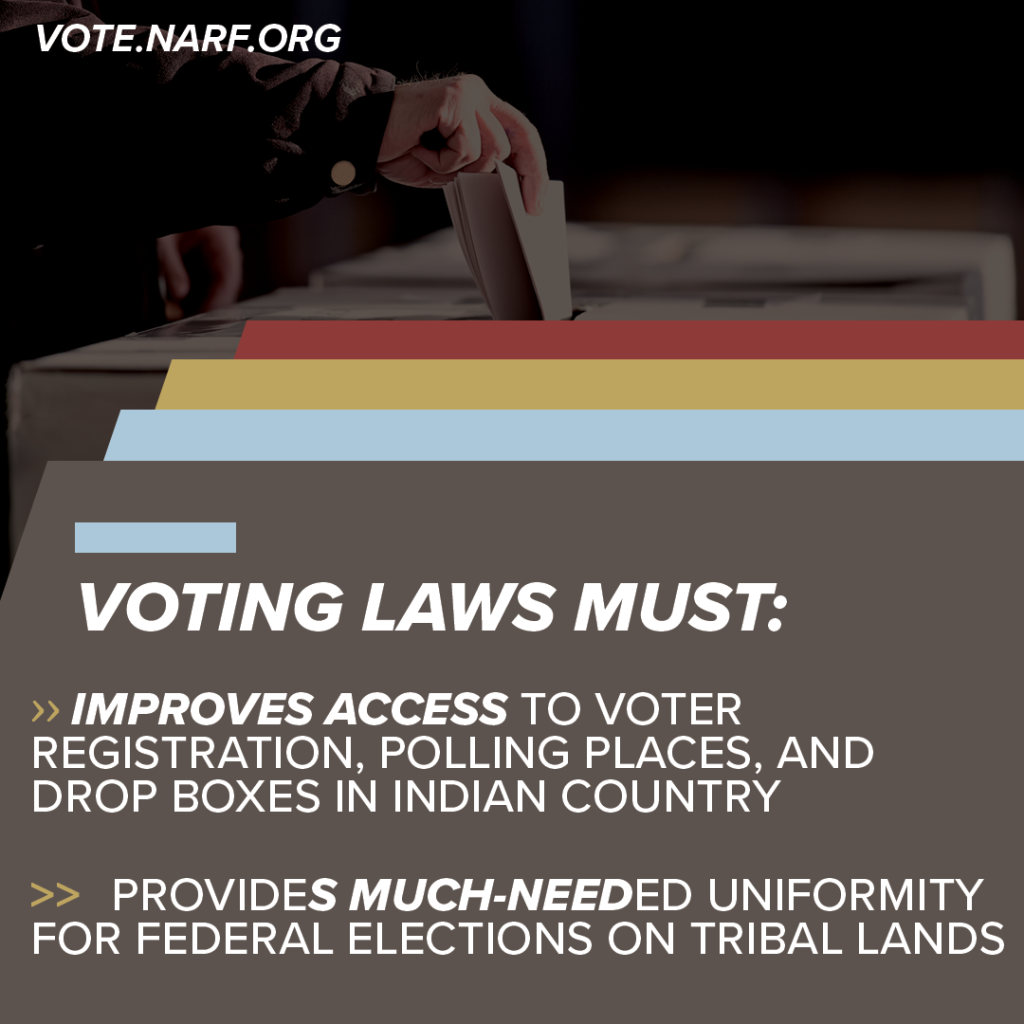 Draft Text To Use: Native American voters continue to face unique challenges when exercising their right to vote, including, but not limited to, the adverse effects of voter suppression, partisan gerrymandering, disparate treatment, and discriminatory tactics. This is why Native American Voting Rights Act (NAVRA) legislation needs to be passed. Learn more: vote.narf.org
Obstacles Native Voters Face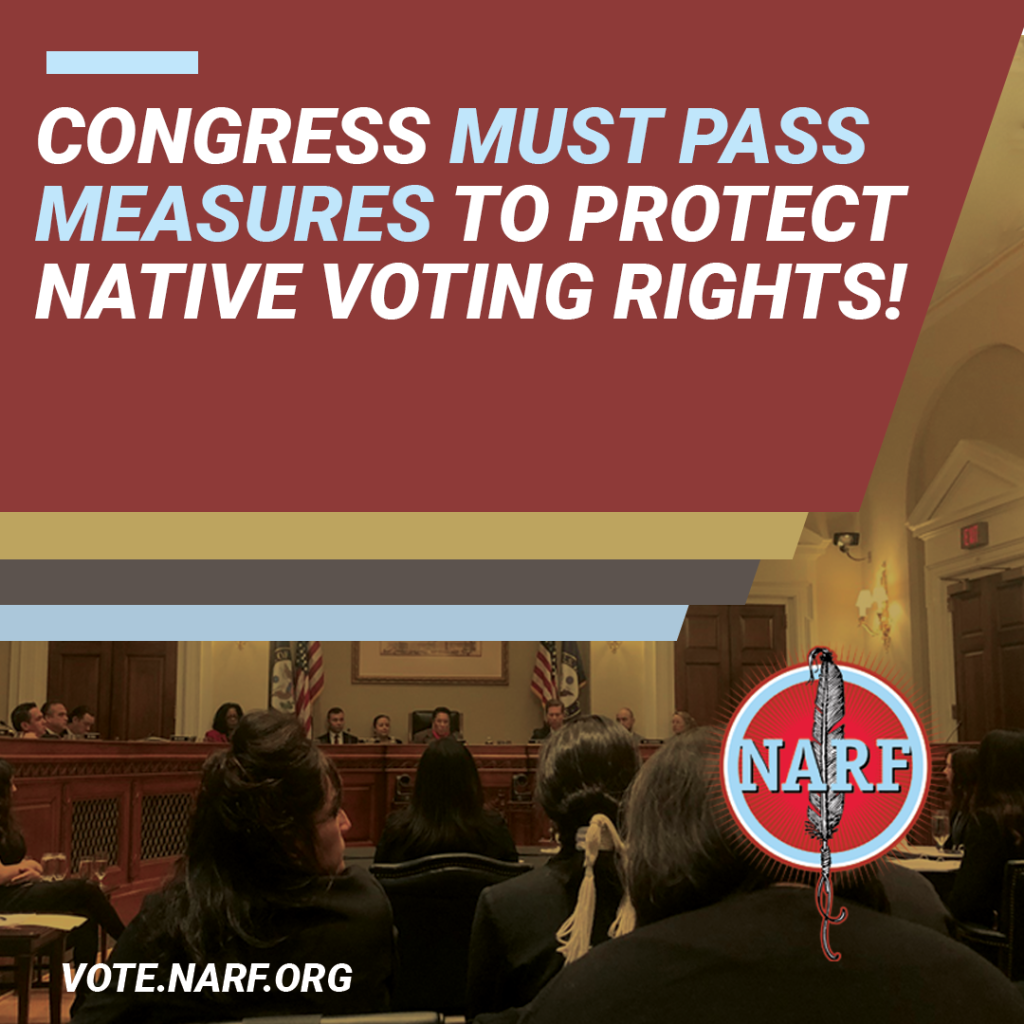 Draft Text To Use: Native American voters continue to face unique challenges when exercising their right to vote, including, but not limited to, the adverse effects of voter suppression, partisan gerrymandering, disparate treatment, and discriminatory tactics. This is why Native American Voting Rights Act (NAVRA) legislation needs to be passed. Learn more: vote.narf.org